Mephisto Shoes Biography
Source(google.com.pk)
Today Mephisto employs over 2800 people globally and is one of the largest shoe manufacturing companies in Europe. The company is completely owned by Martin Michaeli and his children. Look at "Who's Who In France".
Mephisto Manufacturing
Mephisto manufacturing plants are located in France and Portugal.
All Mephisto shoes are handcrafted. Each pair of Mephisto shoes is handled by 140 different individuals during its manufacture.
Fitting and Last
Excellent fit has always been the main target when developing the Mephisto shoe line and is the key to its success.
It is the result of function-oriented design, advanced production technology and well-shaped lasts.
Components
The principles of Mephisto have always been to use only the most excellent materials available on the market.
Leather
The first-class leathers are full grain and aniline-tanned. These expensive leathers are only available in Europe and North-America. Cheaper leathers, such as from South America and countries of Asia like India, are not suitable for Mephisto products.
Aniline-tanning means natural tanning, by using colour application that allows the leathers to keep their natural appearance, giving the touch of nobility. The use of such leather requires enormous experience (i.e., individual cutting, pair by pair). Naturally tanned leathers may be of slightly different color as the hides do not always react identically when tanning. Even more, there may be small color differences within the same hide.
Mephisto's grained leathers are on a natural base and not "warm pressed" like cheaper grained leathers. Consequently, the grain can appear slightly different from pair to pair and even sometimes between the left and right shoe.
Even though the choice for such quality leathers is very limited, compared with other shoe manufacturers Mephisto manages to provide a diverse originality among the different products in its shoe lines.
All leathers used by Mephisto are PCP-free.
Soles
Mephisto's principle to use only the most excellent materials applies as well to the soles.
Caoutchouc rubber soles:
Mephisto soles are made from SBR-rubber, a material normally used for tires, providing excellent quality. These rubber soles produce the best results with respect to flexibility and long wear.
Key Mephisto and Mobils Features
General
Hand crafted in France and Portugal to ensure quality.
100% Caoutchouc soles - natural rubber obtained from latex.
Durable
Breathable
Rebounds for repetitive shock absorption
Refurbishable - can be returned to the factory to be resoled
Substantial - facilitates walking and stabilizes the foot
Sacchetto Construction:
Board-lasted backpart for support. Maximizes foot stamina and minimizes foot fatigue.
Slip-lasted forepart for flexibility. Double cushioning for optimal comfort
Goodyear Welt Construction:
Bottom is bonded as well as stitched to mid-sole for additional support and stability.
Mephisto Leathers:
Full grain - Outside-surface of skin - Strength and integrity
Aniline tanning - A natural process that allows the leather to retain its natural richness.
PCP-free
Water resistant
With his savings from the time he spent in the USA, Martin MICHAELI sets up his company MEPHISTO in France and creates the MEPHISTO shoe. The moccasin becomes the spearhead of MEPHISTO. Its distribution starts in Germany, Austria, Belgium as well as in Switzerland and spreads from there over the whole of Europe
Key Mobils Features
Full last - Encourages air and blood circulation - Healthy fit.
Comfortemp lining - Thermally regulates foot temperature.
Removable footbeds
Adjustable fit
Latex padded uppers - Optimal comfort.
With features such as arch support, raised toe bars and deep heel cups, Birkenstock shoes and sandals offer plenty of comfort enhancements, as well as being probably the most legendary shoe brand on this list. Having been a favorite among hippies in the late 1960s, in the 1970s their popularity soared, making Birkenstock a household name. Though you may think only of brown two-strap sandals when you think of Birkenstocks, their lines now include contemporary colors and styles, and are truly "feel-good" shoes.
Mephisto Shoes Shoes From Wht 90s For Women For Men For Girls Size Chart Clipart 2014 Tumblr Online For Women High Heels
Mephisto Shoes Shoes From Wht 90s For Women For Men For Girls Size Chart Clipart 2014 Tumblr Online For Women High Heels
Mephisto Shoes Shoes From Wht 90s For Women For Men For Girls Size Chart Clipart 2014 Tumblr Online For Women High Heels
Mephisto Shoes Shoes From Wht 90s For Women For Men For Girls Size Chart Clipart 2014 Tumblr Online For Women High
Mephisto Shoes Shoes From Wht 90s For Women For Men For Girls Size Chart Clipart 2014 Tumblr Online For Women High Heels
Mephisto Shoes Shoes From Wht 90s For Women For Men For Girls Size Chart Clipart 2014 Tumblr Online For Women High Heels
Mephisto Shoes Shoes From Wht 90s For Women For Men For Girls Size Chart Clipart 2014 Tumblr Online For Women High Heels
Mephisto Shoes Shoes From Wht 90s For Women For Men For Girls Size Chart Clipart 2014 Tumblr Online For Women High Heels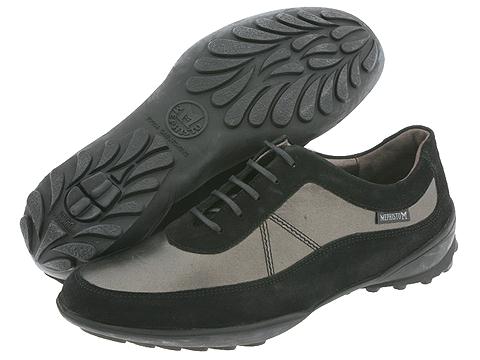 Mephisto Shoes Shoes From Wht 90s For Women For Men For Girls Size Chart Clipart 2014 Tumblr Online For Women High Heels
Mephisto Shoes Shoes From Wht 90s For Women For Men For Girls Size Chart Clipart 2014 Tumblr Online For Women High Heels
Mephisto Shoes Shoes From Wht 90s For Women For Men For Girls Size Chart Clipart 2014 Tumblr Online For Women High Heels